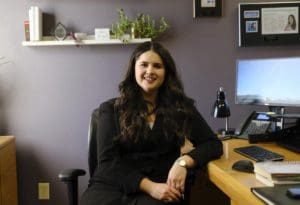 Rhiannon Samuel represents a new generation of leadership for NAIOP New Mexico.
The native New Mexican and 2014 graduate of the University of New Mexico comes to the commercial real estate development association with ample public-facing experience under her belt.
She has a degree in communications and religious studies and once served as the director of communications for former Albuquerque Mayor Richard Berry. In 2017 she became the founding executive director of nonpartisan political education group Viante New Mexico.
One of her strengths, she said, "is my spirit of collaboration and my nonpartisan approach to everything."
Source: https://www.abqjournal.com